Book him Danno!
Honolulu Hot Cop Steve McGarrett played by Jack Lord wore a toupee under the hot Hawaiian sun.
RugorReal loves the Elvis look on a cop. Hawaii Five-O, the original series, has one of the best television openings ever! It is a combination of the music, the wave, the Ford cars and the Hawaiians.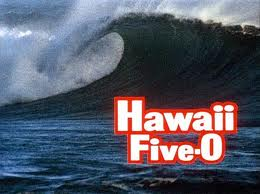 Jack Lord was almost Captain Kirk and was offered the part before William Shatner but he wisesly or unwisely asked for 50% ownership of the show. So it looks like the Captain of the Enterprise would have been a wig wearer regardless of casting.
Jack Lord left his entire forty million dollar estate to various Hawaiian charities upon the death of his wife and we take our wigs off to him for this generosity.
---
comments powered by